My youtube channel got 100 subscribers so i did this mods as a gift c:
Have voices, hud, and animations.
Ps: i only did the models to re4, so all other things on screenshots or in the video are just for demonstration. If you wanna download it, check the video description and you will find links for the videos of the original creators.
Ps2: this Jill Warrior was originally made by Merzeful, i re-rigged it (obviously with her permission) and put on Leon and Luis. The link of her channel are in the description of my video.
Screenshots: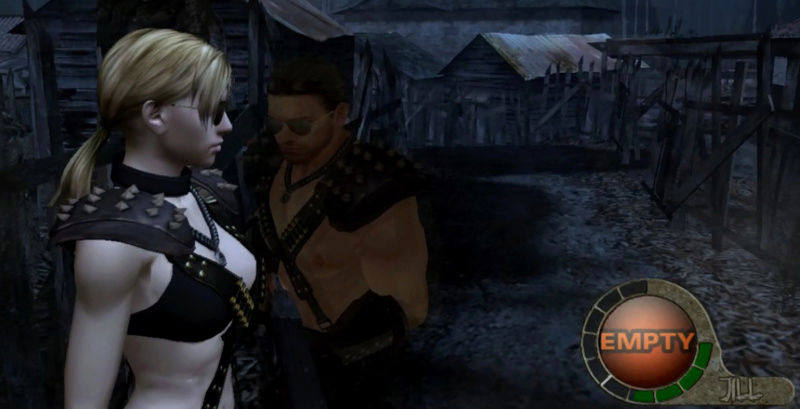 Demonstration video (pt-br):
HUD need texmod.
Download links:
Jill Warrior to Leon: Click here
Jill Warrior to Luis: Click here
Chris Warrior to Leon: Click here
Chris Warrior to Luis: Click here